At Client Focus, we have an amazing team of consultants who work with our clients to help them see real results. Every month we highlight one of these outstanding team members on our

blog

. This month's Consultant Spotlight is

Casey Pryor

. Get to know Casey today!
What is your role at Client Focus?

I am a business consultant. My job is to make sure every agent I work with feels 100% confident in my ability to help them retain and increase their business. I also work closely with them in anything I believe will improve their client relationships and ensure their Definition of Success is not only met, but exceeded.
Where are you from?
I'm originally from Clarksville, TX, but I grew up in Show Low, AZ for most of my life.
What is your favorite part about working for Client Focus?
Being a part of an ever-growing company that truly values its employees and customers.
What's your favorite aspect of your job?
Learning something new every day. I have always enjoyed learning new skills throughout my life, and this job allows me to do that.
Best vacation you've been to?
For my 18th birthday, I went to San Diego, CA for a week with my best friend. It was the first time I had ever been to the beach and the first time I saw the ocean. We went to so many amazing museums and art exhibits, like the San Diego Zoo and Sea World. It was a week of firsts for me and I had so much fun!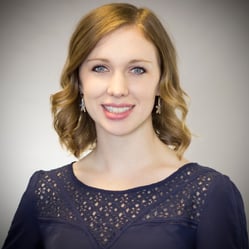 What's on your bucket list?
Walk the streets of Italy and drive through the countryside of Ireland. Both places have been on my bucket list since before bucket lists were something people had!
If Hollywood made a movie about your life, who would you like to see cast as you?
Scarlett Johansson. I've been told I look like her a bit and I think she plas a strong woman very well.
Favorite childhood memory?
My family owned a 27-acre ranch in Texas [when I was] growing up, and my favorite memories were always riding horses and four-wheelers, going hunting and camping, and swimming in our pond.
Favorite movie?
The Sound of Music
---
Pivot Your Insurance Agency Towards Sustainable Growth
Are you an insurance agent who feels that your agency is stuck? Is your team grinding new leads each month yet your agency never seems to grow? Client Focus has worked with thousands of agents over the past 15 years just like you. Our purpose is to help your insurance agency pivot onto a path to sustainable growth.