How do you ensure your insurance agency finds success in the long run? By creating a solid business growth plan! If you don't have a tangible growth plan in place, you could increase the chance of losing business to the many competitors out there in the already saturated insurance industry (there are over 38,000 independent insurance agencies in the United States alone!)
Think of your growth plan as your business blueprint, or a roadmap to guide you. You can reference it for every detail of your insurance agency. From your target market and financial projections to how to communicate with partners, it will help to determine whether or not your agency gets off the ground and is successful long-term.
Here are 4 essentials you need to include to get you started in creating a plan that's beneficial to your agency's growth.
4 Essentials for a Business Growth Plan That Works
Develop Marketing Aims & Objectives
How many customers do you want to gain this year? This month? Discuss the anticipated size of your customer base at the end of the set time frame.
Focus On Your Financial Information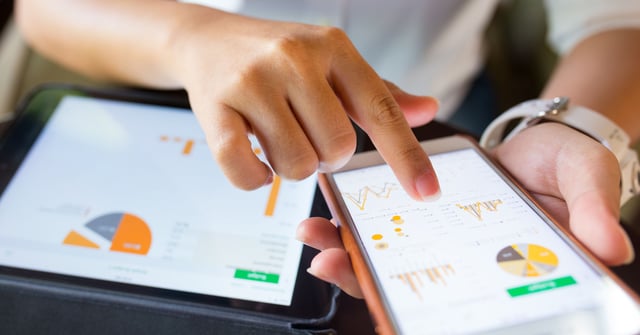 This section should include sales forecasts, profit and loss forecasts and audited accounts, for example. Try adding in a short financial analysis along with your long term projections and identify industry trends. Also, take a look at your revenue streams and decide what you can add to make your insurance agency more profitable.
Pinpoint Your Picture Perfect Customer
As an insurance agent, you're trying to solve specific problems for specific customers. Entrepreneur breaks down some great tips to help you find your ideal customer. Here are a few helpful questions to ask yourself:
How would your customer define your services? Look at it from their point of view.

What are the benefits your customer is searching for?

Where are your customers geographically?

What is their buying strategy?
With your ideal customer in place, you can now strategically adjust business to inspire growth.
Start Strengthening Your Strengths
Maybe it will be more beneficial to spur growth if you pull back on trying to continually improve your weaknesses and instead focus more on your strengths. This can help you really start brainstorming, creating and implementing some seriously solid growth strategies for the agency to grow your business.
Having a growth plan in place can help you:
And always remember that your business growth plan isn't set in stone, it's ever-changing. Adjust it as you get more information or when there are industry changes. It's crucial to pivot your direction and adapt when necessary. Focus on developing and implementing your business growth plan to make 2018 a year of foundation-building and success.
---
Pivot Your Insurance Agency Towards Sustainable Growth
Are you an insurance agent who feels that your agency is stuck? Is your team grinding new leads each month yet your agency never seems to grow? Client Focus has worked with thousands of agents over the past 15 years just like you. Our purpose is to help your insurance agency pivot onto a path to sustainable growth.
References: